Phresh to Death
$

20.00 On Sale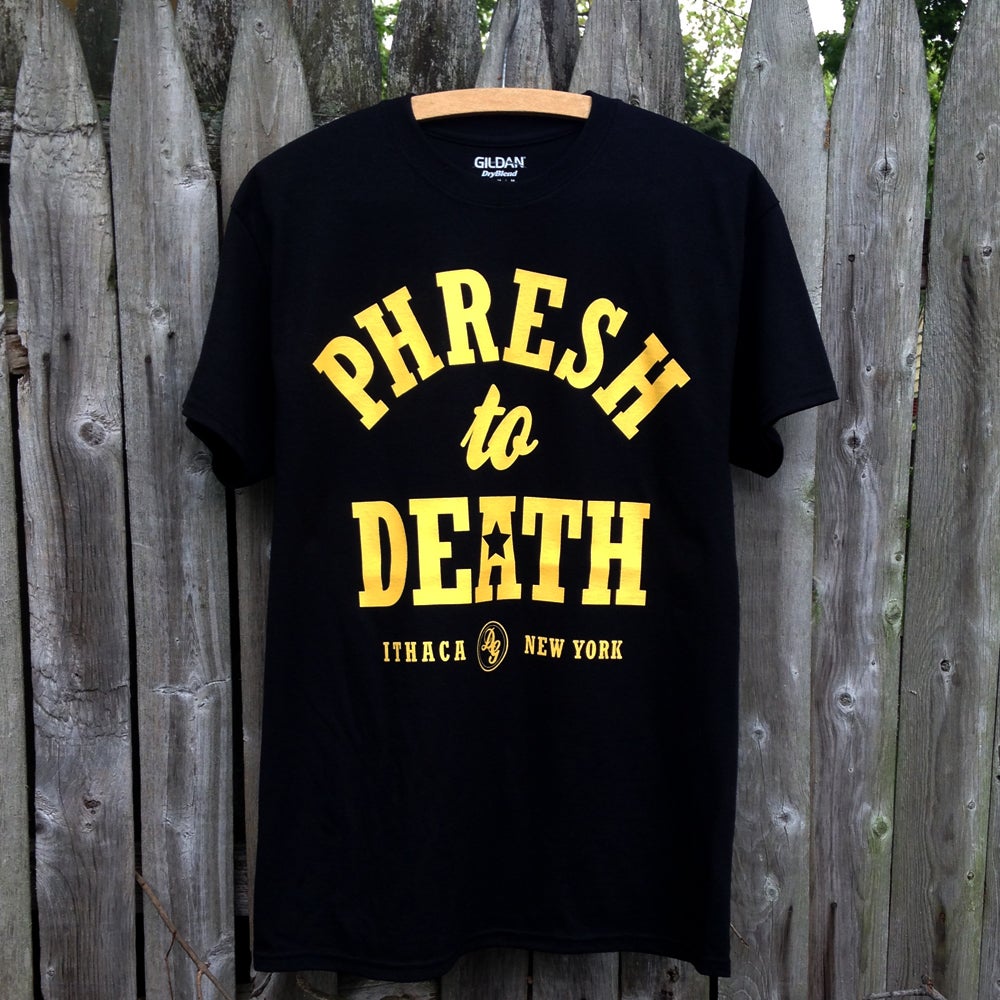 Alpha Phi Alpha inspired t-shirt Phresh To Death
Paying homage to the roots of Alpha Phi Alpha following egyptology with the spelling of Fresh using a PH
Inspired by the Kanye West lyrics from "Selfish"
"if y'all fresh to death then I'm deceased"
Printed on Tultex black unisex tees with gold ink.
The print is soft to the touch!
Please allow up to 48 hours to process orders. Tees should be received within 2-5 business via USPS.
Thanks for the support of Discreetly Greek!
**All sales are final, unless product was shipped in error or defective**
If your store is looking for wholesale opportunities please contact us at sales@integralapparel.com for pricing info and full line sheet.
TAGS: ALPHA PHI ALPHA, A PHI A, APHIA, APHI, FRATERNITY, ALPHA, T-SHIRTS, ALPHA TEES, BLACK AND GOLD, BLACK AND OLD GOLD, 1906, ALPHA T-SHIRT, KING TUT, EGYPT, PHARAOH, BLACK GREEK, PARA, PARI, PARAPHERNALIA, HBCU, BLACK ON BLACK, AKA, SKEE-WEE, LYLE LOVE, ETHEL KNOWS, ETHEL TAUGHT ME, PHIRST PHAM, FIRST PHAM, PHRESH TO DEATH, PHRESH
DISCLAIMER: IN NO WAY ARE THESE PRODUCTS AFFILIATED OR LICENSED BY ALPHA PHI ALPHA FRATERNITY INC.
Availability
Small

Sold Out

Medium

Sold Out

Large

Sold Out

XL

2X

Sold Out

3X

Sold Out

4x
Share